SBU Radio Presents
SBU DAO – A View From The Inside...
By SushiSamurai & Ne Le
WHY BECOME A BEE?
7 Powerful Points On Why You Too Should Become A Bee!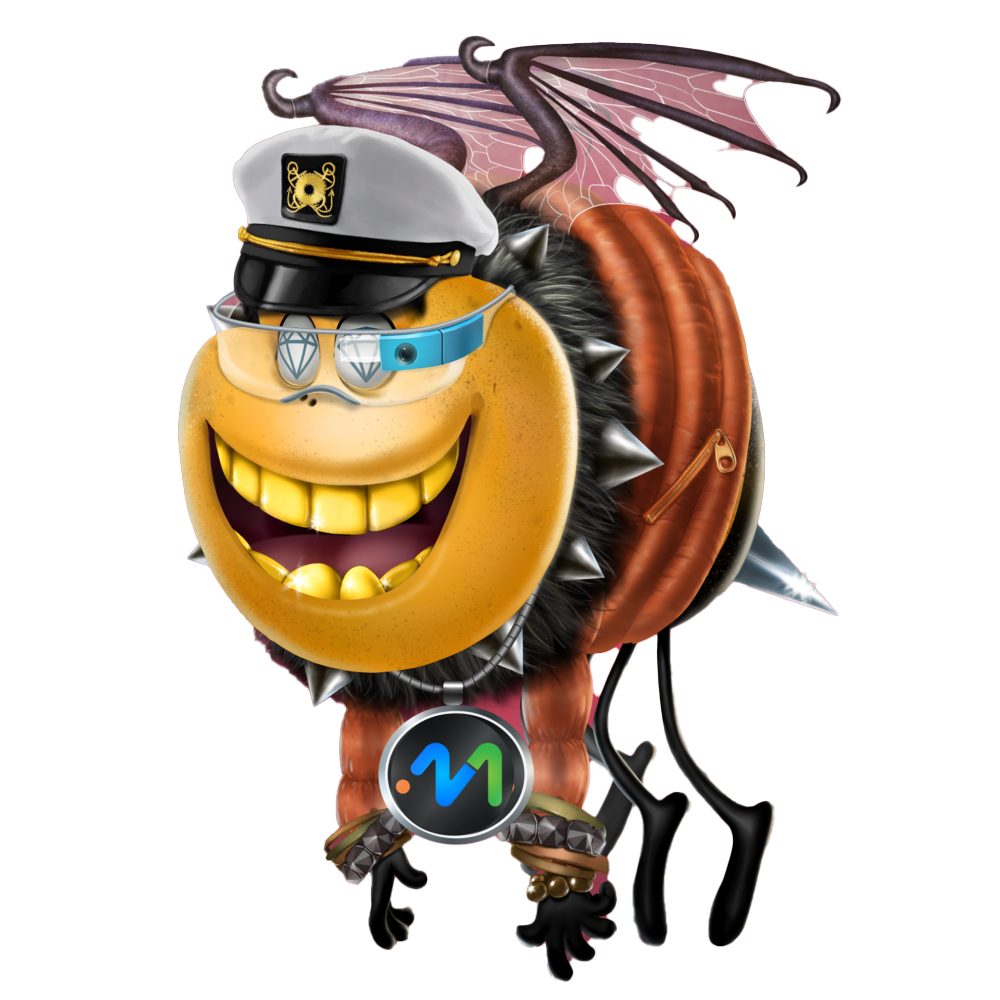 Why Become A Bee?
1. Education – For a one-time membership fee of buying a BEE, you gain access to best education you can buy to learn about Blockchain, Crypto, Defi, and NFTs.
2. Training – BEES offer way more than just training tutorials & video. Members are readily available around the clock to answer questions. They are excited and motived to teach new members.
3. No On Going Costs – There isn't an educational institution in the world that could offer anywhere close to all the knowledge you can gain and you will always receive the latest updates in blockchain to continually learn what's new.
4. Decentralized Autonomous Organization (DAO) – As a BEE holder, you gain one vote per BEE as a member to vote on proposal on using DAO funds, Collabs and/or Swarm power to various projects.
5. Asset Backed BEE – Unlike more NFT memberships, your BEE is packed with the BHNY token that will release starting in May of 2023. It will drip out BHNY every second from that point on for 20 years.
6. EmpowerMint BEE – Practically an additional asset as well. Once minted, every Bee comes with a EmpowerMint Bee, which will be released a year after collection launch & when secondary sales of Bees on OpenSea reaches 10K ETH. Every EmpowerMint Bee will also be getting BHNY Tokens, so it's 1+1 Bees both infused with BHNY! Also: An Opportunity of a Lifetime for a Lifetime of Opportunity Rare and priceless opportunity to impact tangible positive change in the world through Crypto Education, DeFi and Blockchain technology, together with like-minded, brilliant, selfless and authentic folks from all walks of life… One's personal experience of "transforming change" in the community readily spreads to one's circle of influence… and as a collective, to the rest of the world.
7. BEE Honey Token (BHNY) – The community ecosystem has it own token that has 29 million coins which 99.2% are tied to the Asset Backed BEEs. The value of these token (just like our BEES) are determined by the activities of the BEES and what the market determines that worth. As a collective if want more valuation then we have to get as many as possible to be worker BEEs.
Comments by Austin.M2 (🐝,🐝)

The SBU DAO is a global grassroots community that has empowered thousands of people to adopt Web3 technology. Web3 will become the largest wealth transformation and creation in the world alongside the largest Knowledge transformation. The BEES started off by a small community meeting together every single night on a Zoom call aimed to navigate the Decentralized finance world. This sparked a movement that grew more and more everyday with people from all walks of life as well as grew internationally looking to empower the world with mass adoption, and with the recent launching of the SBU DAO governed by our NFTs we aim to educate the world about web3 so we can innovate to solve todays societal problems.
We don't know how the world is going to look in 5-10 years but we do passionately believe that Web3 will be mass adopted and critical to our society. The BEES are a vehicle to facilitate web3 adoption and empower people with the confidence and security to create positive impacts in the world, where the primary focus isn't the money but it's the people.
The People having access to a financial system is a human right
The People having the ability to solve problems
The People having ownership over their own Intellectual property.
Web3 is a blank canvas and waiting for people to adopt it and utilize it to create the impacts we need in the world. You can read more about us on our website, as well, jump in and join the discord to participate in the community.
And of course pick up a social BEE NFT on Opensea* if you believe in web3 and how it can impact the world. At the very least support the social bees by following their Twitter and following along their journey.

*Social BEES University

Social BEES are a collection of 13,838 NFTs (10,038 in Public Mint SOLD OUT) representing the burning desire to win the right way—principles before profits. Each BEE is unique, programmatically generated. While some claim to be rarer than others, they all offer exclusive experiences and opportunities for the collectors who bring them to life. Your BEE doubles as your Social BEES University membership card, and grants access to members-only benefits. Visit www.socialbees.io for more details.